COL. RANDAL W. McGAVOCK CAMP #1713,
SONS OF CONFEDERATE VETERANS

HONORED CONFEDERATE SOLDIER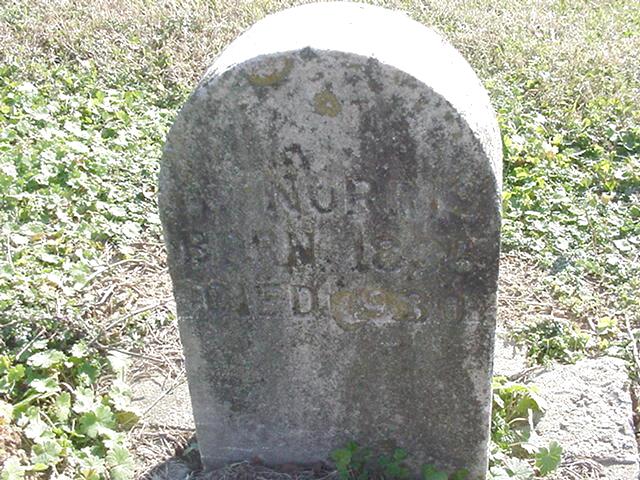 HEAD STONE NO. 466
DR. ANDREW BERNARD NORRIS

DR. Andrew Norris was one of the few non-imates of the Tennessee Confederate Soldier's Home
that is buried in the Home's cemetery. He began his practice in Bell Buckle,Tennessee
in 1860 before joining the Confederate Army. He served with the 4th Tennessee Cavalry
(McLemore's) Regiment and the 18th Tennessee Infantry Regiment during the war. He later
continued his practices in Centerville, Hickman County, Tennessee. It is beleived he may
have been honored to lay in rest in the cemetery because he possibly attended to the home's Imates
medical needs. Dr. Norris passed away at his sons residents November 10, 1930 just a few
weeks shy of his 93 birthday.



Return To Tennessee Confederate Soldiers Home Cemetery - West Quadrant Page