Tour Stops
Click the numbers below to view information about each
Tour Stop
. Click the left and right arrows to scroll.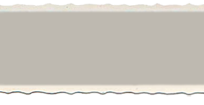 1st Stop

2nd Stop

3rd Stop

4th Stop

5th Stop
6th Stop





1st Stop
The Start • Pickering Center • Tennessee Genealogical Society Library • Germantown Regional History and Genealogy Center
Discover artifacts from the occupation of Germantown.
Find your great-great-grandfather. Was he in the war
between the states?
See flags that have flown over our city.
Meet the people of this alphabet soup: GHC, SCV,
UDC, SAR, DAR, WTHS, SCHS and more.
Get on board our bus for the discovery of a
Germantown you have never seen before!

2nd Stop
Germantown Presbyterian Church • 1838 - Today
Learn how this 1851 church building survived the war without being burned?

What happened to other churches at the hands of the occupying army?

What was the city's population when the church was built in 1851?

Receive an 1860s pamphlet that was distributed to the Army.

How did religion affect the army?

3rd Stop
McVay Cemetery
See probably the oldest cemetery in Germantown.

Talk to the ghosts of people who lived in this area.

Hear the life stories of people from the past who lived here.

Find out the story of a local family who now has a street named for their family.

4th Stop
Brooks-Woodlawn Plantation
This Antebellum home was built In approximately 1835 and survived being torched by the occupying army.
Observe Southern Ladies in historically accurate dress sitting at a tea and women in mourning of the period.
Tour through history and observe an Antebellum home/plantation.
See the ladies fashions of the day, circa 1860.

5th Stop
Memphis-Charleston Railroad
Learn about the completion of this important railroad and how it played a part in the war.

Find out the railroad's role in the war for Southern Independence.

Hear the romantic and tragic story of a 16-year-old girl who bought grey cloth to make her boyfriend a uniform.

6th Stop
Fort Germantown
Built on a curve in the Memphis-Charleston Railroad, "Fort" Germantown was constructed to defend the railroad and Germantown occupation troops from General Forrest and General Chalmers – was it successful?
See soldiers, Cavaliers and artillery from the war.
Learn how weapons of the war were fired.
Find out why black soldiers fought for the South.