Camp Activities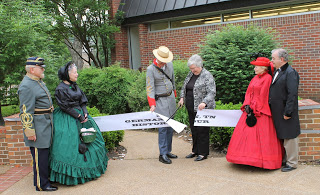 The Lee camp participates in many activities including local festivals, memorials, reenactments, living histories, and parades. We recently sponsored the Historical Tour of Germantown, which was enjoyed by several hundred people interested in the rich local history of Germantown that many don't know is even there. Currently we are installing period-authentic cannon at Fort Germantown and marking with honors the graves of Confederate Veterans (named and unnamed) in two local cemeteries. We are also heavily engaged in the fight alongside Citizens to Save Our Parks regarding the City of Memphis's attempt at changing of the names of Memphis's historic Nathan Bedford Forrest, Confederate, and Jefferson Davis Parks.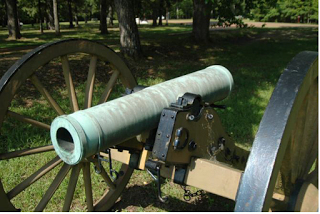 The Lee Camp sponsors two local re-enactment groups, the Bluff City Grays (154th Tennessee Sr. Infantry Regt. Co. B), and Bankhead's Battery (1st Tennessee Light Artillery Regt., Co. B). We were also the driving force behind creating the Memphis Brigade Color Guard , a ceremonial unit that presents colors at parades, funerals, memorials, and other events.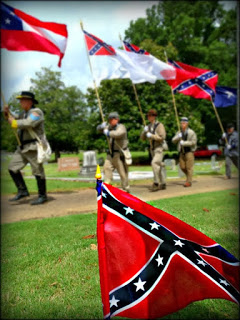 We also participate in events put on by the City of Germantown, other municipalities in the area and other historic societies and organizations such as:

- Shelby County Historical Commission
- West Tennessee Historical Society
- Germantown Museum
- Germantown Historical Society
- United Daughters of the Confederacy
- Tennessee Genealogical Society
- Citizens to Save our Parks
- Local School Districts
- Local Boy Scout Troops

We enjoy Southern Christian family fellowship gatherings and historical entertainment.