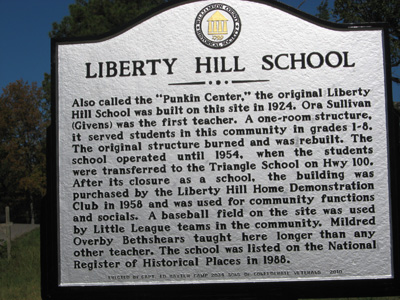 Liberty Hill School
Also called the "Punkin Center," the original Liberty Hill School was built on this site in 1924. Ora Sullivan (Givens) was the first teacher. A one-room structure, it served students in the community in grades 1-8. The original structure burned and was rebuilt. The school operated until 1954, when the students were transferred to the Triangle School on Hwy. 100. After it's closure as a school, the building was purchased by the Liberty Hill Home Demonstration Club in 1958 and was used for community functions and socials. A baseball field on the site was used by Little League teams in the community. Mildred Overby Bethshears taught here longer than any other teacher. The school was listed on the National Register of Historical Places in 1988.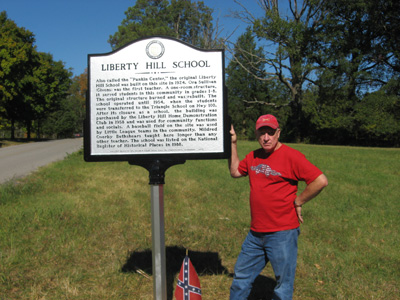 Billy Adcock with the new marker.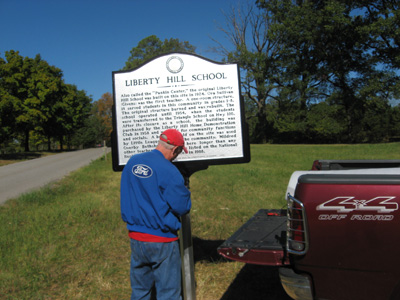 Billy Adcock finishes the install.