Welcome to the home of the Samuel R. Watkins Camp
The Samuel R. Watkins Camp's main purpose is to maintain and defend Confederate Heritage and perpetuate the memory of the Confederate soldier who fought during the American Civil War (War Between the States [1861-1865]).
The Camp is strictly a patriotic, historical, educational, benevolent, non-political, and non-sectarian entity bound by its by-laws and governed by the Sons of Confederate Veterans Constitution.
Membership is open to any male 12 years of age and older who can show decent from a Confederate Soldier who served honorably. One may also join under collateral kinship which means that you would be blood related to a Confederate soldier - same rules and conditions apply.
If these attributes and ideals appeal to you, we encourage you to be a part of us.
"America has no North, no South, no East, no West. The sun rises over the hills and sets over the mountains, the compass just points up and down, and we can laugh now at the absurd notion of there being a north and a south. We are one and undivided."




Samuel R. Watkins, 1st Tenn. Co. H
Why the camp name?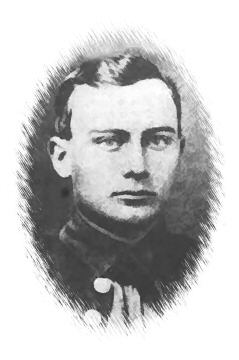 Samuel R. Watkins of which or camp is named served with the 1st Tennessee Company "H". He was born in Maury County Tennessee on June 26, 1839 and died on July 20, 1901. He is best known for his memoir "Co. Aytch: Or, a side show of the big Show". The book is raved as one of the best if not the greatest account of the battles of the American Civil war. Please see Sam Watkins Bio page to learn more.